DisneyBlueFairy has had a face lit...
Worked super hard making a new image to
represent me and my page,
I designed a new banner with my own Blue Fairy!
Very excited about this new change, hope everyone else loves it as much as I do!
Glad that my Graphic Design degree paid off :)
New Button to go with my page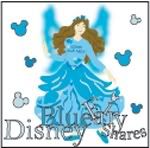 Have a Magical Disney Day!